Raise funds faster​ 💰
Be well-informed and understand the impact of investment rounds and exit scenarios on dilution & exit proceeds distribution through simple input.
Get Started
Fundraising can be hectic​ ‼️
Understanding the impact of the proposed terms on your ownership structure and performing the due diligence process when raising new funds can be complicated and time-consuming.
Predict the future before you start raising
Clarify the impact of new investments on your cap table to get the most benefit from your fundraising round. Use the Round modeling tool to gain knowledge you can leverage when negotiating terms with your investors to get the best deal for your company.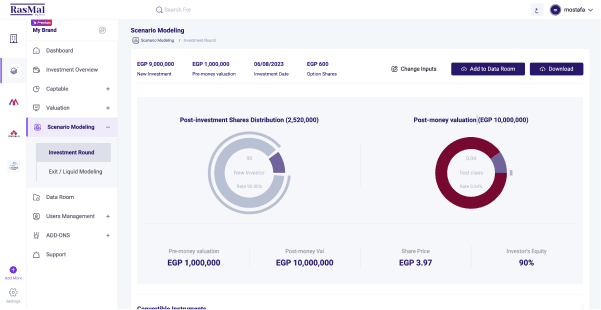 Liquidation Preferences made simple​
Don't get caught up in the complexity of preferred shares. Use the Liquidation Preferences tool to determine how much you owe your investors in case of sale or liquidation.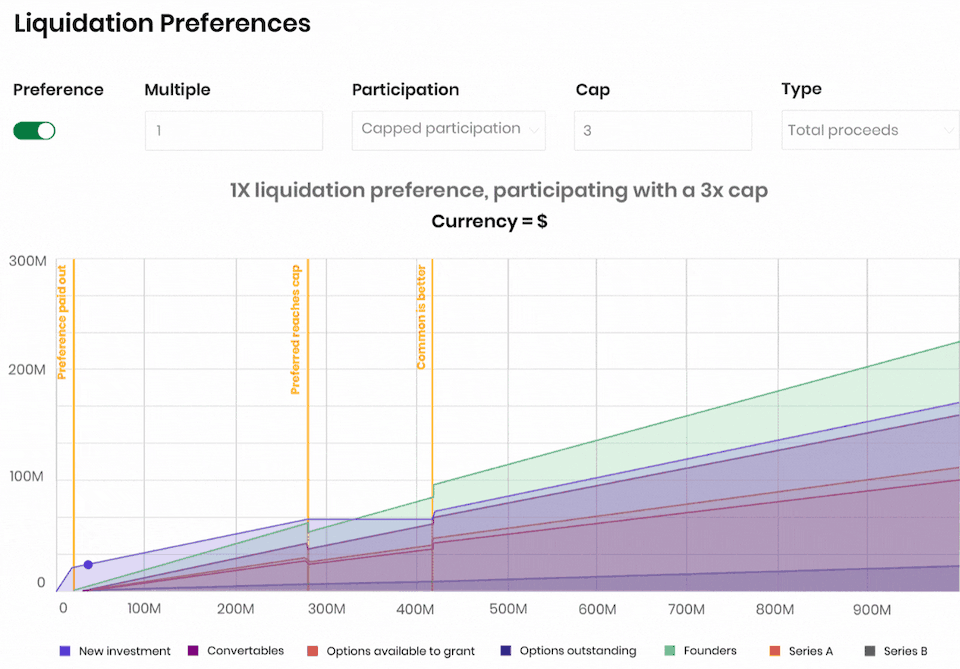 Understand your exits & liquidation events ​
Measure the effects of various exit prices on each share class and holder through a dynamic chart of payouts and detailed calculations.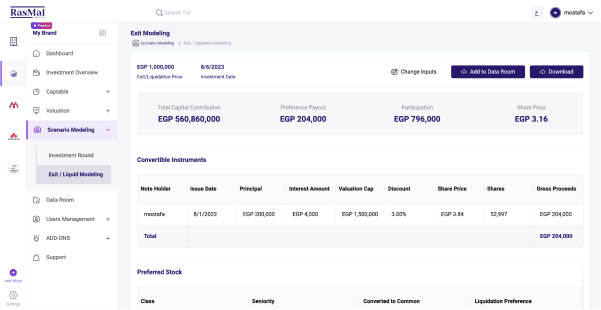 Be aware of your Cash Runway​
Avoid unpleasant surprises and gain Rasmal Report to determine when you'll need to raise capital using the Runway tool.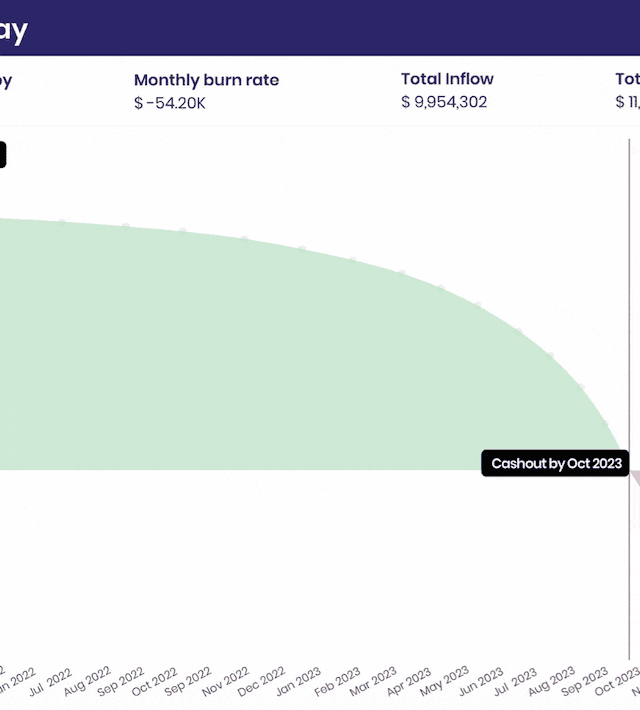 Comprehensive reports ​
Download and share reports with your stakeholders and potential investors easily in a secure cloud-based Data Room.
Close investment rounds faster

Simplify the due diligence process​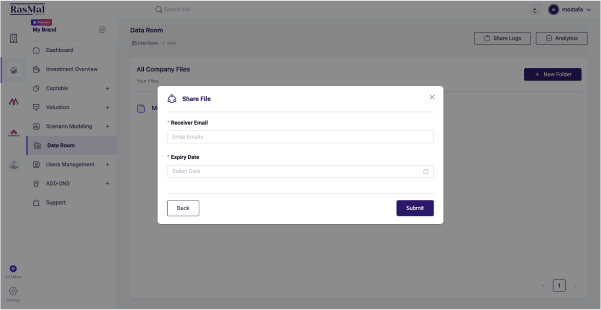 Get ready for your funding round!
Try RasMal for free
Get Started