Get better financial Rasmal Reports​ 📈
Successful companies speak the language of numbers! Our platform aids you to stay on top of all your performance and financial metrics to easily share them with your shareholders & investors.
Get Started
Numbers can be overwhelming​ 📊
Staying on top of all your company's financial ratios on a regular basis is crucial to maintain your company's financial health.
Communicate value through numbers​
Using simplified data, generate accurate reports and figures using our Financial Analysis tool to be able to communicate your company's value directly with investors.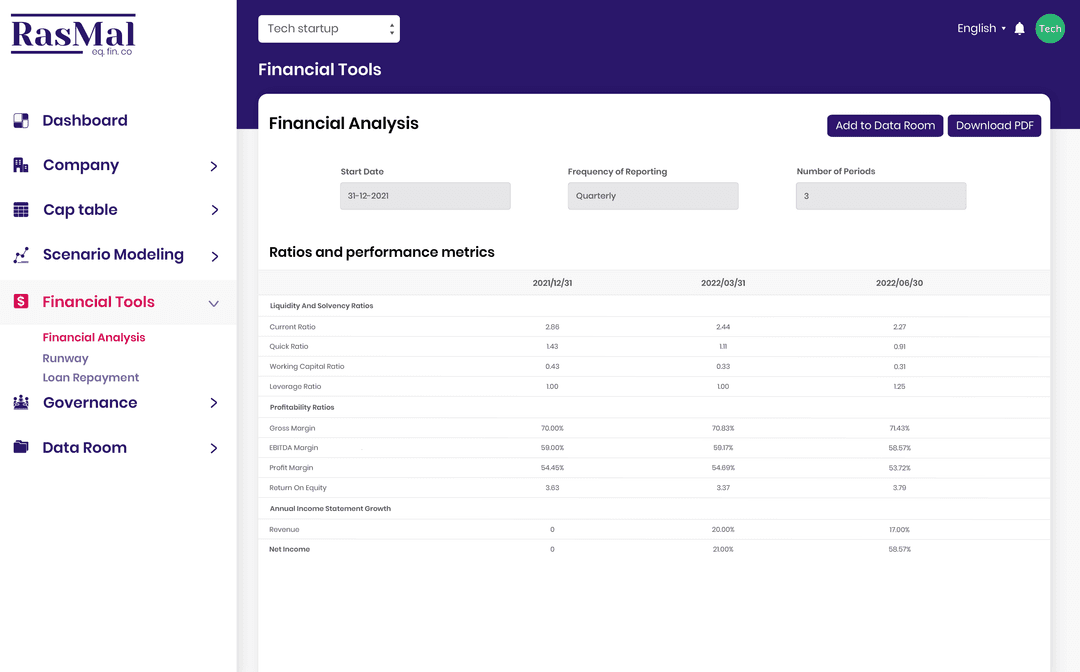 Never get caught underprepared​
Track your company's cash inflows & outflows and their effect on your Runway and Burn Rate to plan for your next round.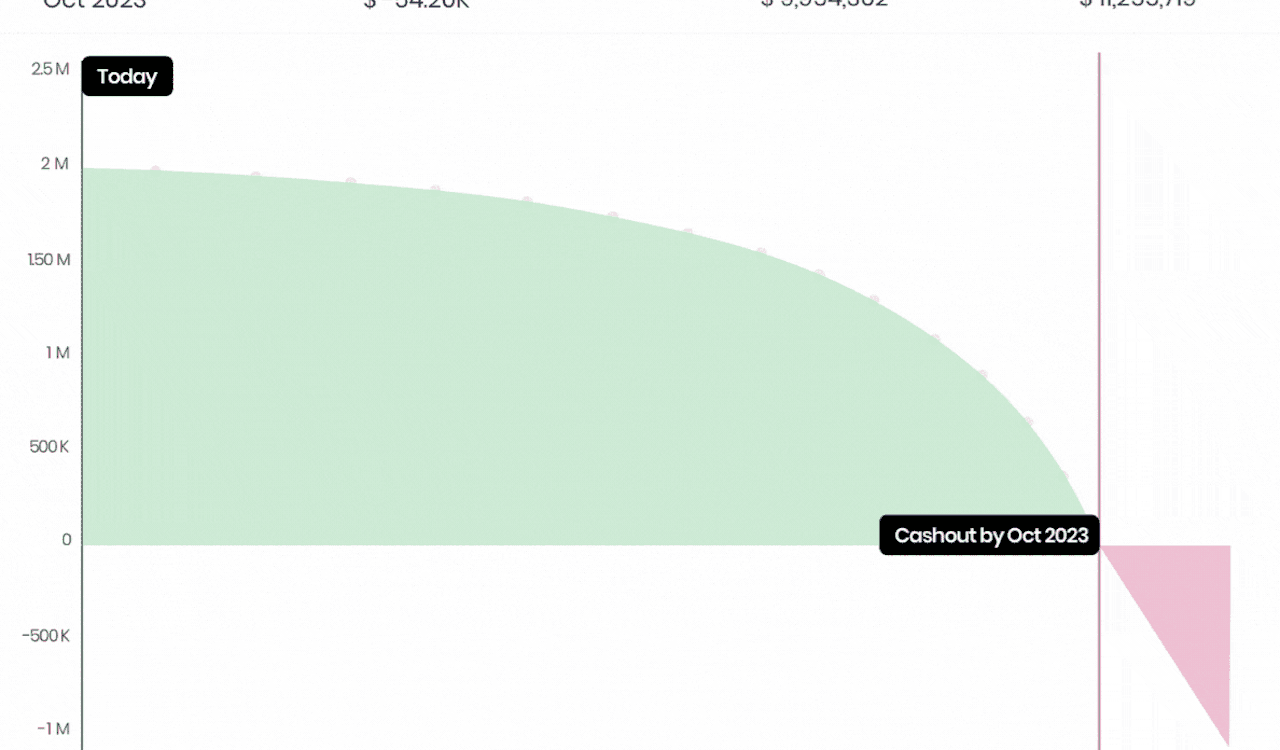 Track liabilities and debt​
Don't miss a single debt obligation due date using our debt repayment calculator.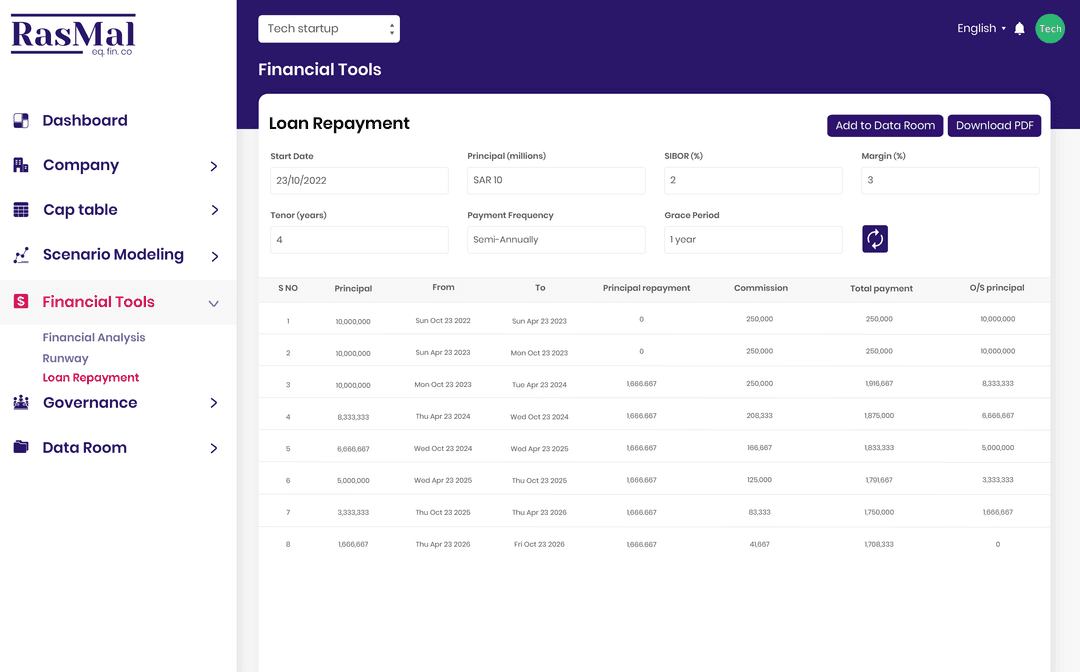 Generate accurate and professional reports​
Rely on our Data Room to store clear, professional, and comprehensive reports in a click and share them with your stakeholders and investors.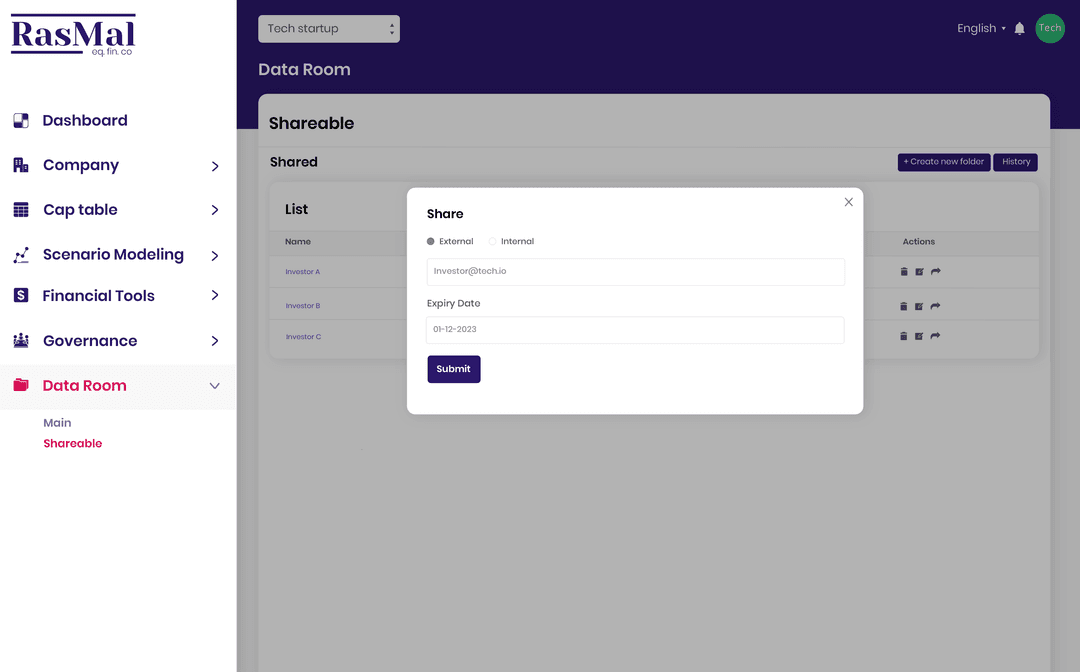 It's time to accelerate your growth!​
Try RasMal for free
Get Started